OUR DENTISTS
Our Dentists
Dr. Rita Issa
D.M.D., FICOI, ABDSM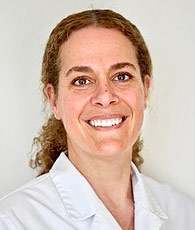 Dr. Issa graduated from the University of Montreal in 1990. She is a member of the Ordre des dentistes du Quebec and the Association des chirurgiens dentistes du Quebec. She is a Fellow member of the ICOI (International Congress of Oral Implantologists) et member of the AADSM (American Academy of Dental Sleep Medicine). In 1994, Dr. Issa founded Centre Dentaire Rosemère, the one-on-one attention and personalized dental care clinic of her dreams.
Passionate about dentistry, Dr. Issa constantly updates her knowledge, and learns about new products and techniques, putting the latest technology at your service. Her numerous years of experience make her a well trusted and respected dentist, and her expertise guarantees you pain free and excellent dental care. Her attention to detail and meticulous work earned her the title "Picasso" from her patients, and her kindness, compassion, and dedication earned her the title of "the best dentist in the world" of which she is very proud.
Next to dentistry, Rita is fascinated by personal growth and self-help. She attends seminars, participates in workshops, and reads books on the subject. In 2013, she launched her own book "How To Be Happy" (for more information, visit: www.ritaissa.com). Her artistic side also includes salsa dancing and photography. Her discipline and determination earned her a black belt in tae kwon do. She cherishes spending quality time with her family and friends. She loves nature and animals, and loves playing with her birds and dogs.
Dr. Issa is an active member of the following associations:


Dr. Shadi Afkari
D.M.D.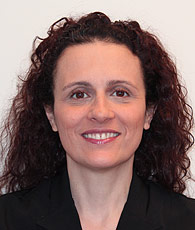 Dr Afkari graduated from the University of Montreal in 1996. She is a member of the Ordre des dentistes du Quebec and the Association des chirurgiens dentistes du Quebec.
Dr Afkari has practiced at Centre Dentaire Rosemère a few years ago. She comes back after having practiced at her own clinic for more than 17 years. The patients that knew her then are happy to see her again within the team of Centre Dentaire Rosemère. Dr Afkari practices diversified family dentistry. She takes pride in offering you pain free and high-quality treatments. She regularly improves her knowledge by attending continuing education classes and seminars in various dental fields. She's caring, attentive and friendly. Many patients call her by her first name. She treats you with the same honest and devoted fashion she treats her own family. She gives you the undivided attention and personalized care you expect and deserve. You will quickly trust that you are in good hands.
Dr Issa and Dr Afkari share the same philosophy of practicing dentistry, whether from a technical or treatment planning point of view: a personalized approach with leading-edge technology.
When she is not at the office taking care of her patients, Shadi is at home taking care of her family. She enjoys healthy cooking, and to stay in shape, she practices yoga and enjoys biking and hiking.
Dr. Afkari is an active member of the following associations: